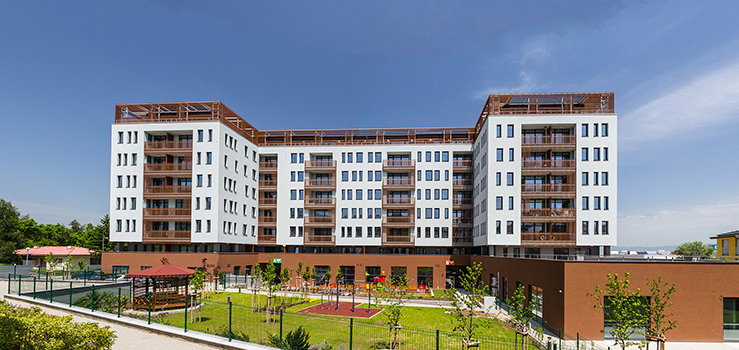 Panorama Sofia
"Panorama Sofia" is the new project of the "Lindner" – Group in Bulgaria - high, seven-storey building comprising of 70 apartments with various layouts, as well as underground level with parking spaces and basements. The ground level will offer commercial spaces and offices.
On the 17th of December 2014 Panorama Sofia was successfully put into exploitation. The administrative address of the building is Panorama Sofia Str.11. The location is in a close proximity to the sports store Decathlon, as well as Sofia Ring Mall, IKEA, Business Park Sofia and residential complex Sofia Park.
Despite its adjacency to the complex, the building is a separate project that will enjoy all the amenities and services of the Commercial area of Sofia Park, but with its own access, management and maintenance.
The building features a superb mountain and panoramic city views. The proximity to the mountains and the calm living environment, combined with excellent infrastructure and easy access to major road arteries, shopping and business locations are incredible benefits.
For more information and visit appointments, please contact us on:
Tel: 02/489 9777
Mobile: 0897 577 779
Е-mail: rumen.velichkov[at]lindner-im.com
www.panoramasofia.com/en/main